Dubai Future Foundation Clinches Win at Gov Media Awards 2023
The award provides a global platform to honour the most outstanding government projects in Asia.
Dubai Future Foundation (DFF), a government organisation tasked with imagining, designing, and executing Dubai's future, won the Local Science and Technology Initiative of the Year - United Arab Emirates category at the recently held Gov Media Awards, which honours the most outstanding government projects in Asia. The win was a recognition of DFF's informative, diverse, engaging, and untraditional social and digital media content during the inaugural 'Dubai Future Forum' - the world's largest gathering of futurists, held by DFF in October 2022 at the iconic Museum of the Future in Dubai.
As a winning project and a benchmark for excellence in social and digital media in the region, DFF's online content was evaluated by a panel of public sector industry experts according to certain criteria. Those criteria included the project's background, uniqueness and innovation, effectiveness, impact, and dynamism.
The two-day Dubai Future Forum constituted a global platform to exchange knowledge, discuss insights, and build a long-lasting community of futurists. It brought together more than 400 experts, futurists, leaders, innovators, and scientists, and witnessed the participation of 70 speakers, 1,000 attendees and 45 leading global institutions who collectively explored diverse topics, including space travel, climate change, digital inclusion, ethical artificial intelligence and preparing for the future.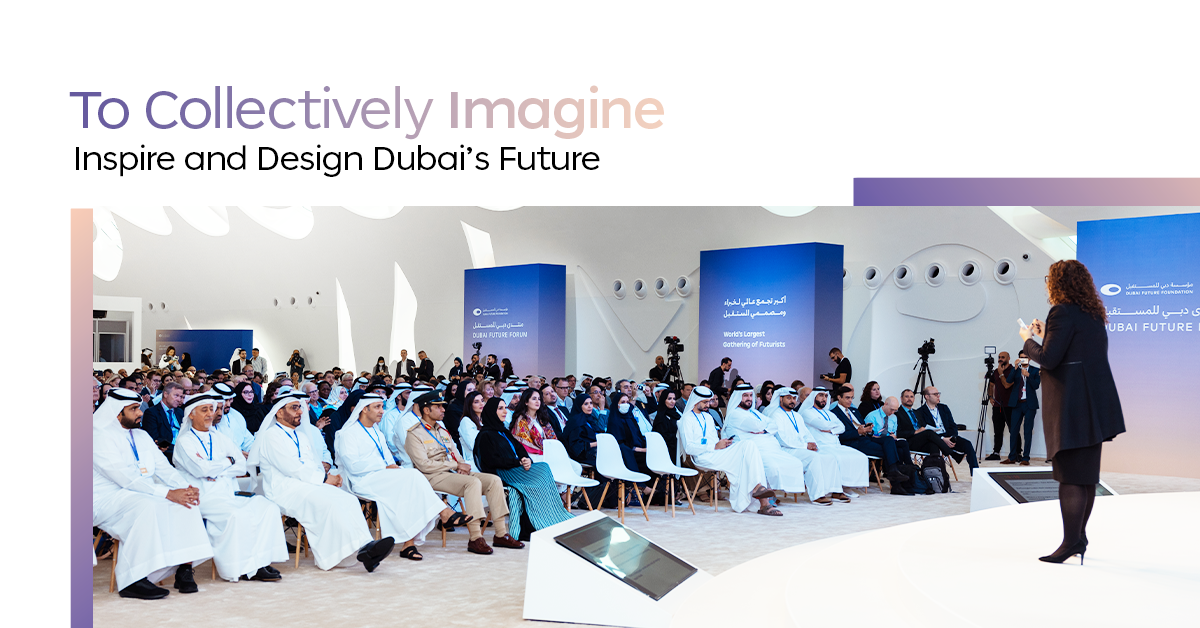 Amongst the event's most striking claims was that computers and televisions will disappear in less than 50 years; the cost of maintaining information is likely to decline significantly; the focus of wealth in the future will be knowledge, and the future of digital money will be heavily disrupted.
Experts also heard of a world where hydrogen will be extracted from seawater, progress in artificial intelligence will be measured in seconds, and the total value of investments in space industry is expected to reach US$20t by 2040.
The mega event marked the launch of the Global Future Society, headquartered at the Museum of the Future in Dubai. This positions the Museum as a global hub for international and cross-border dialogue, focusing on building a positive and responsible future for humanity.
It's worth mentioning that the Dubai Future Forum is an annual event, and this year's edition will be held in November 2023 in Dubai, cementing Dubai's position as a rising global hub for Future leadership and action.
For the latest updates on DFF news, you can follow @Dubaifuture across various social media platforms.
The GovMedia Awards is presented by GovMedia Magazine. To view the full list of winners, click here. If you want to join the 2024 awards programme and be recognised for your organisation's government projects and initiatives, please contact Jane Patiag at [email protected].