Tourism Promotions Board Philippines wins National Tourism Initiative of the Year - Philippines at GovMedia Awards 2023
Its remarkable organisation of PHITEX was lauded for its role in promoting responsible tourism and driving growth in the Philippine tourism industry.
The Tourism Promotions Board Philippines has been honoured with the esteemed National Tourism Initiative of the Year - Philippines award at the renowned GovMedia Awards 2023. This prestigious recognition acknowledges the exceptional achievements of the Philippine Travel Exchange (PHITEX), the country's largest government-organised travel trade event.
Since its establishment in 1996, PHITEX has played a vital role in fostering business partnerships and showcasing the diverse array of Philippine tourism destinations. The event brings together qualified foreign buyers from around the world, facilitating one-on-one business appointments with Philippine sellers and providing them with opportunities to experience the country's unique attractions through pre- and post-tours. Its ultimate objective is to increase tourist arrivals and revenue in the Philippines.
In 2022, PHITEX adopted the theme "Embracing Responsible Tourism" to emphasise the significance of safe, smart, and sustainable travel practices. Despite the challenges posed by the COVID-19 pandemic, PHITEX successfully united foreign buyers and Philippine sellers for face-to-face meetings, pre- and post-tours, and virtual engagement via the Virtual Event Platform.
PHITEX 2022 welcomed 116 foreign buyers, including 53 physical attendees and 63 virtual participants, from 32 countries. Additionally, 206 Philippine sellers, comprising 96 physical and 110 virtual participants, actively participated in the Travel Exchange (TRAVEX) held on October 19-20, 2022. These buyers, specialised in Philippine tour packages, engaged with various Philippine sellers, including travel agencies, tour operators, hotels and resorts, MICE operators, and airlines. Key markets such as Korea, Malaysia, and China were well-represented, with 77% of buyers coming from source markets and 39% from opportunity markets.
During the two-day TRAVEX, a total of 3,958 business meetings were conducted, consisting of 2,092 physical and 1,866 virtual sessions. These fruitful discussions resulted in an estimated revenue of Php 190,143,651.00 (US$3.496m) based on the sales lead forms submitted by the Philippine sellers.
To enhance the experience for physical buyers, pre- and post-tours were organised, allowing them to explore various regions of the Philippines, including CALABARZON for wellness; Ilocos for culture and adventure; Negros Oriental-Siquijor for sun, beach, and adventure; Cebu-Bohol for culture, adventure, sun, and sea; and Davao for nature, culture and adventure. Additionally, a pre-tour, the Manila Heritage Tour, took place on October 18, 2022, and a Pub Crawl was organised on October 21, 2022, offering buyers an opportunity to immerse themselves in the local culture before their departure.
An integral part of PHITEX was the PHITEX Educational Program (PEP) Talk held on October 18, 2022. Esteemed figures in the tourism industry led talks and discussions addressing key issues related to sustainable and responsible tourism. The sessions attracted a diverse audience, including students, representatives from the Department of Tourism, local government units, and tourism associations.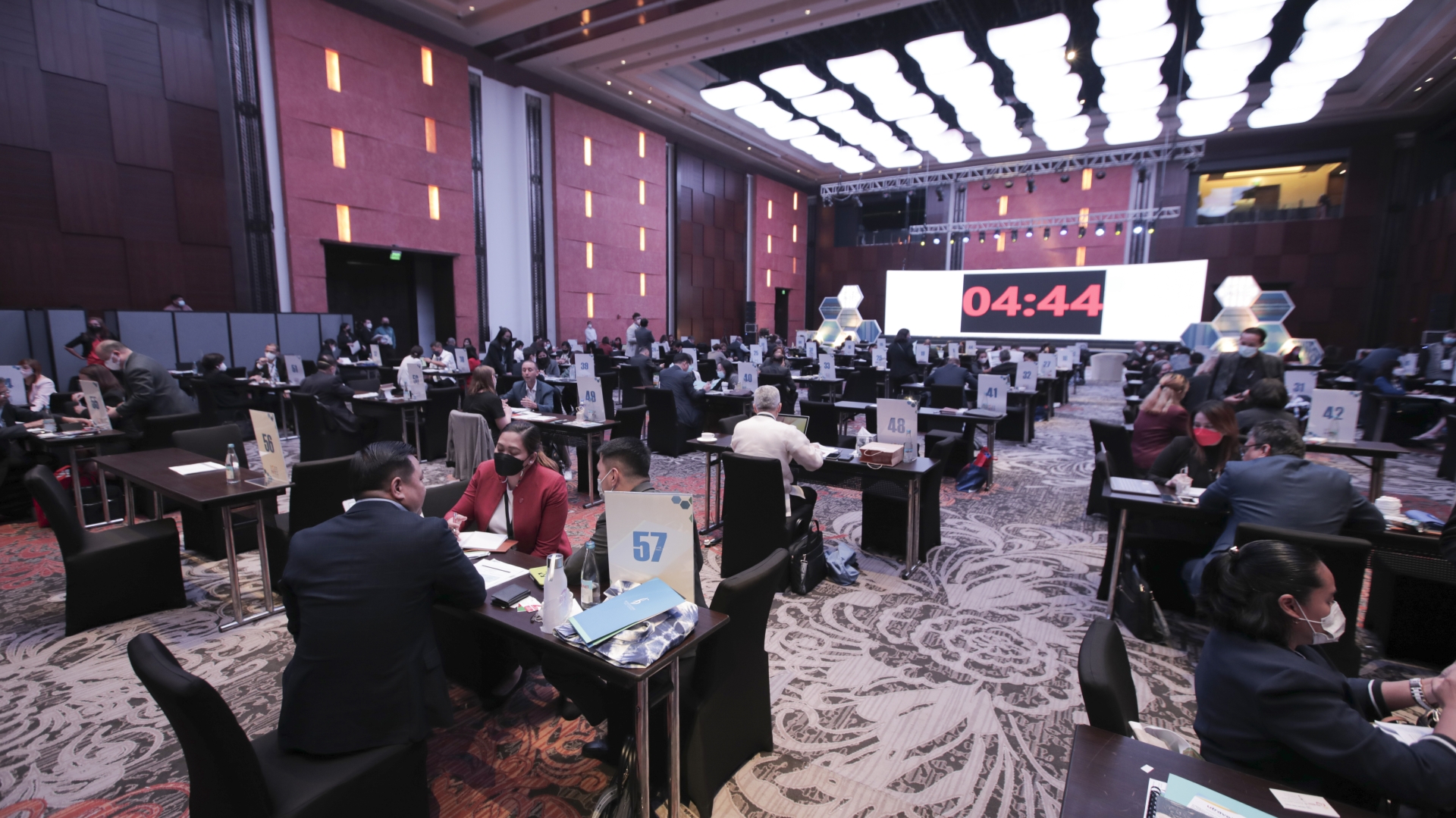 The Tourism Promotions Board Philippines' remarkable organisation of PHITEX and its commitment to promoting responsible tourism have strengthened the country's brand image and made significant contributions to the growth of the tourism industry. The National Tourism Initiative of the Year award at the GovMedia Awards 2023 is a testament to their dedication to cultivating a vibrant and sustainable tourism sector in the Philippines.
The GovMedia Awards recognises the most outstanding government projects and initiatives in the Asia Pacific region and is open to both government departments or organisations and companies supplying services or solutions to government projects.
The GovMedia Awards is presented by GovMedia Magazine. To view the full list of winners, click here. If you want to join the 2024 awards programme and be recognised for your organisation's government projects and initiatives, please contact Jane Patiag at [email protected].