Photo by Stefan Fluck on Unsplash
Availability, not price, is hindering adoption of sustainable aviation fuel — IATA
IATA's Conrad Clifford urges governments to incentivise production of SAF and cites Singapore as a shining example for setting up a sustainable aviation hub.
LEIPZIG, Germany — With many aviation companies still recovering from the scourge of the pandemic, one would think that cost is hindering them from kick starting their journey to decarbonisation, particularly the adoption of sustainable aviation fuel (SAF).
International Air Transport Association (IATA) Deputy Director General Conrad Clifford, however, points to "availability of SAF to buy" as the setback. Whilst lower pricing could encourage airlines to buy more SAF, what the industry really needs is its availability to ramp up adoption, he said.
"The odd thing is, even though SAF is four to five times more expensive than conventional fuel, globally, there simply isn't enough of it to satisfy airline demand," Clifford told the Singapore Business Review on the sidelines of the International Transport Forum Summit 2023 held here on 24-26 May.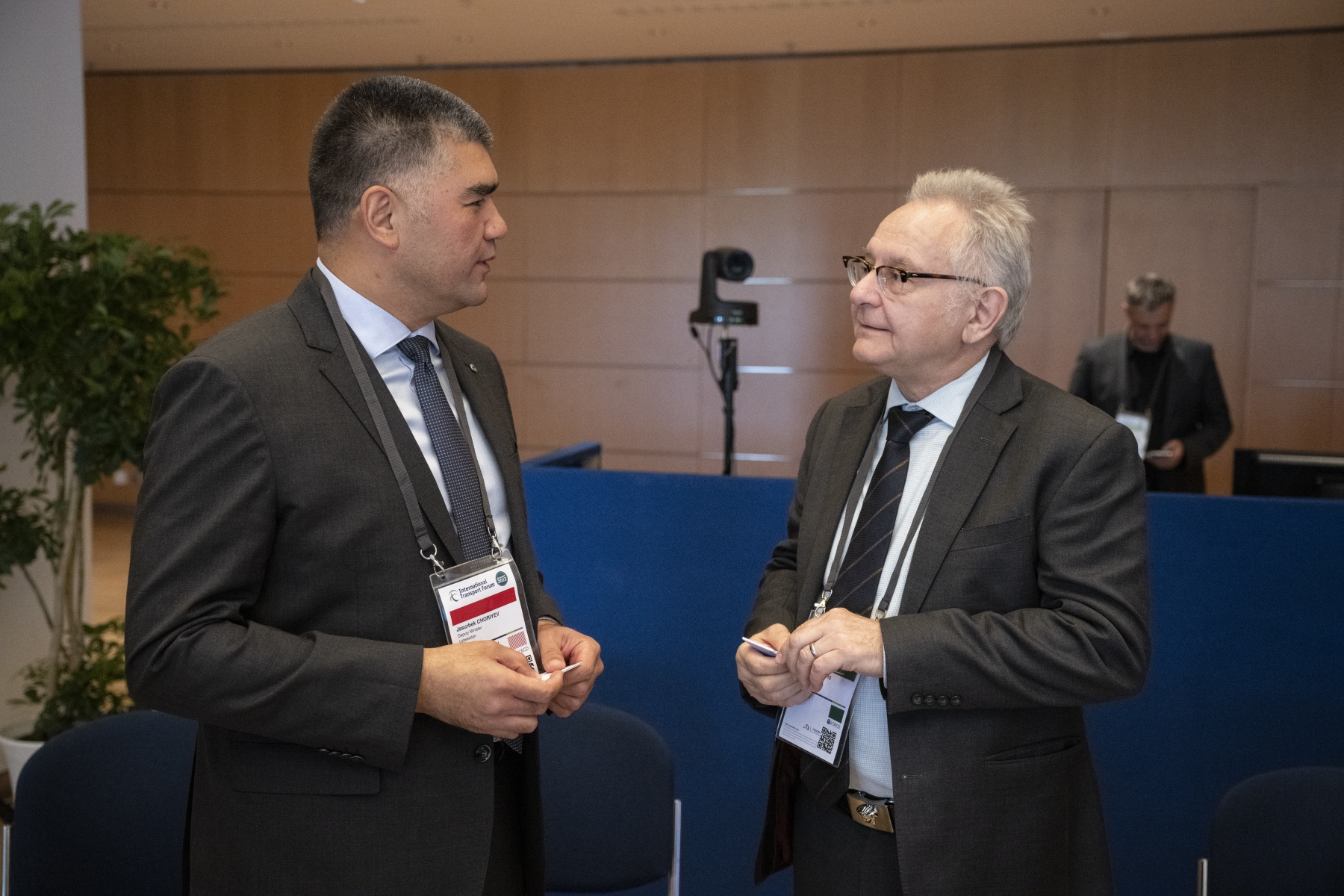 "It's really a reflection of the pressure that's been put on airlines by the public to decarbonise. I don't think airlines need any encouragement," he added.

Based on a recent S&P Global Ratings report, a minimum of 17.5 billion gallons of SAF will be needed annually for all countries to meet their SAF blending targets.
Given that supply volumes were only at over 200 million gallons in 2022, S&P Global said there must be an "astonishing" 17.3% increase in the production of SAF by 2050. And that is a conservative estimate.
Data from the IATA presents that SAF supply must reach 229 billion litres (60.50 billion gallons) by 2040 and 449 billion litres (118.60 billion gallons) by 2050 for the industry to achieve its net zero goals.
In a separate interview, Sami Jauhiainen, acting executive vice president and vice president in APAC for Renewable Aviation at Neste, said there's still a "long way to go" to close the gap between the demand and supply of SAF."
"IATA estimates that SAF needs to deliver around 65% of the emission reductions necessary to achieve net zero carbon emissions by 2050… SAF currently represents around 0.1% of total global jet fuel consumption," Jauhiainen told the Singapore Business Review.
By 2030, Neste expects global SAF demand to reach 15 million tonnes due to "globally expanding policy frameworks, such as blending mandates."
Clifford said it would be great if governments around the world including Singapore — home to the world's largest SAF production facility — could incentivise production of SAF.
The expansion of Neste's refinery in Singapore increased the company's SAF production capability to one million tonnes annually.
By early 2024, Neste expects its global SAF production capability to reach 1.5 million tonnes per annum after the finalisation of the modification of its Rotterdam (NL) refinery.
When further investments in Rotterdam are completed, the company's capability will increase to 2.2 million tonnes by 2026.
"We are also exploring opportunities in renewables production capacity, as well as opportunities to enhance SAF yield in our existing refineries," Jauhiainen added.
Apart from incentives for SAF production, what can increase uptake of the biofuel is "book and claim," said Clifford.
Sustainable transition-focused organisation, RSB, defines book and claim as a "a solution that enables airlines to purchase sustainable aviation fuels (SAF) without being geographically connected to a supply site, and to further transfer the sustainability attributes to their corporate partners."
"If you can pay for it [SAF] and claim the benefit from that without necessarily lifting it in a particular location, that will sort of ramp up [adoption] of SAF," Clifford said.
Whilst a SAF adoption is a key tool in decarbonising the aviation industry, Clifford said there are other things that airlines and other stakeholders can do to hasten their journeys such as reducing plastic use and improving engine efficiency.
Lessons from SG
Clifford said other counties can also learn from Singapore, which he dubbed as a "shining light" in terms of setting up as a sustainable aviation hub.
"Singapore really invested both financially and in a policy perspective to promote sustainable aviation fuel," Clifford said.
"You've got the Neste plant that's producing SAF and now they're talking about increasing production. That's a positive step forward. It's great to see a government actually ahead of the wave on this one," Clifford said.
Jauhiainen also underscored the importance of governmental policy in establishing a "growing market for SAF and enabling investments in SAF production capacity."
"In the Asia Pacific, for example, Japan is also targeting 10% SAF use by 2030, and it is considering a blending mandate as a tool to achieve that. Singapore targets to publish its Blueprint for driving aviation decarbonization in 2023, potentially also including proposals on policy frameworks to support SAF use," he said.
Another area where Singapore has taken flight is in the area of green financing.
"Singapore has been setting up the kind of interface between industry finance houses to try and facilitate that kind of investment because it's pretty clear that there's a massive challenge in terms of developing enough SAF to reach our net zero 2050 goals and to do that we'll need a lot of investment," he said.
"The Singapore government and Singapore itself are both trying to foster that kind of investment and those kinds of links, which is very, very positive," he said.
Clifford said Singapore, together with other governments, must share their experiences to ramp up the decarbonisation journey of the aviation sector, saying:
"It's about sharing; [and] learning as fast as we can because the clock is ticking."